SPECIAL PROMOTIONAL SECTION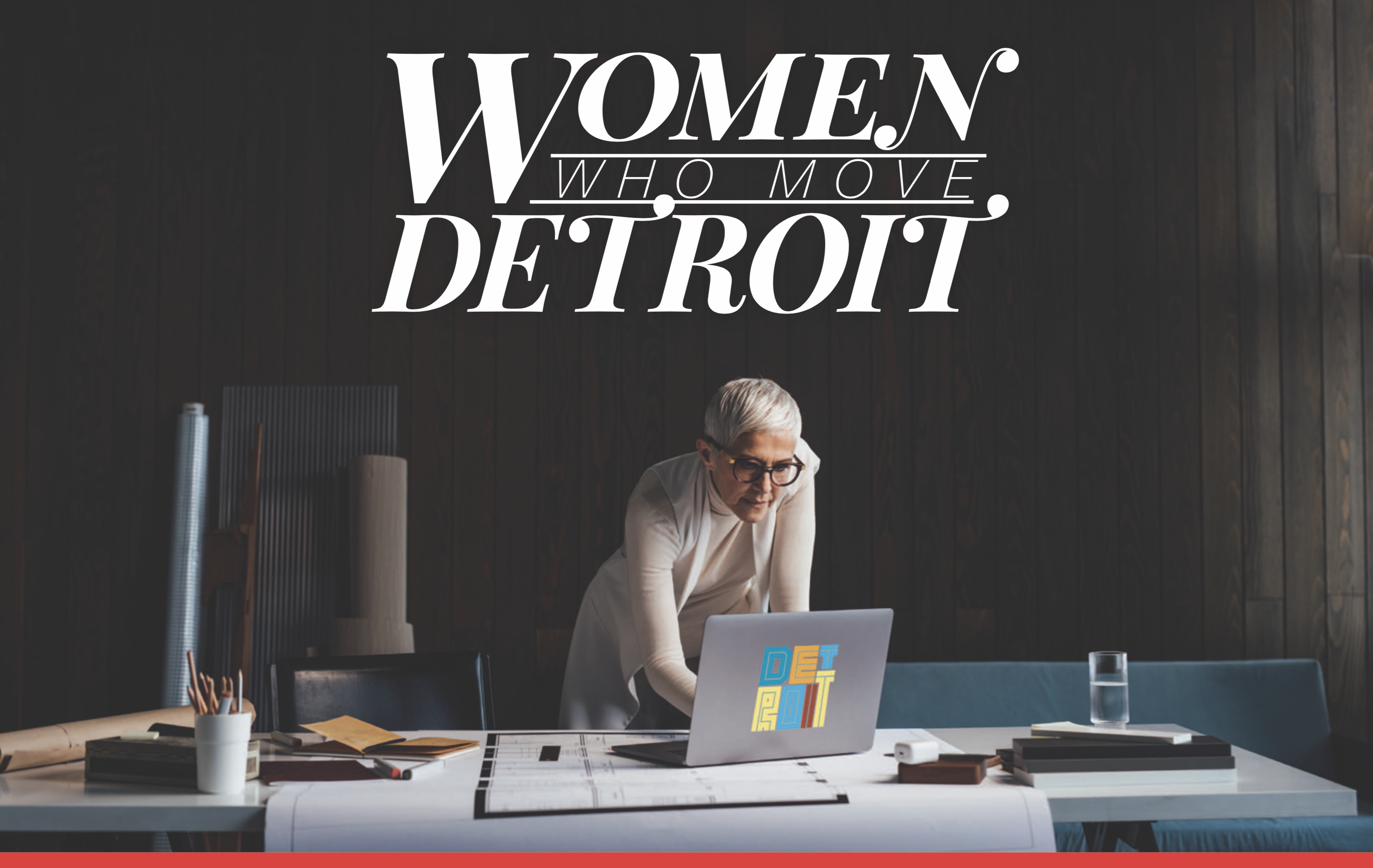 Women who move the Motor City – letÔÇÖs drive down a little on that.
There is the somewhat antiquated saying, ÔÇťbehind every successful man there stands a woman.ÔÇŁ If thatÔÇÖs true, then behind every successful city stands a lot of women – and that is very much true. Without sounding stereotypical, sexist or just plain silly, women are the engine that often drives success, whether they are steering a family, a business, a city or a dream.
A successful and driven woman knows when to put the foot on the gas on a life-changing idea or an innovative way to do business. She also knows when to slam on the brakes and consider heading in a different direction, rather than driving the car into a swamp. Defining ÔÇťwomenÔÇŁ is never easy – especially in 2022 – because they are always changing, always evolving, always learning, always growing and always making a difference.
Women are successful and accomplished heart surgeons, lawyers, dentists, politicians, realtors, architects & designers, authors, engineers, CEOs, and leaders in every sense of the word. They run small and large businesses, start nonprofit organizations and are constantly giving back to the communities they work in, play in and live in.
Women also are Mothers. Sisters. Daughters. Wives. Partners. Friends. They are Warriors. Strong. Resilient. Relentless. Fierce. And women are united by purpose and connected by passion, and they are flipping the script to ensure all women have the opportunity to live a long and healthy life.
On the following pages youÔÇÖll learn about metro Detroit-area women who continue to make a difference. Met with challenges both large and small, they seize opportunities to reinvent and reinterpret what it means to do business. They make a difference in their businesses and communities by applying their training and talent to create meaningful opportunities for themselves and others.
For example, Valentina Bello is the President and Founder of DetroitÔÇÖs newest luxury staging boutique, V & Co. Interiors. She is not only all-in on her new business venture but is fully invested in Detroit.
ÔÇťI feel passionate about what IÔÇÖve been able to create,ÔÇŁ she says. ÔÇťIn essence, not only a thriving business in the community, but also one which showcases and embellishes the true potential and beauty of DetroitÔÇÖs living spaces.ÔÇŁ
Helping women lead ÔÇťa long and healthy lifeÔÇŁ is the amazing work being done by the American Heart Association ÔÇô by women, for women.
Cardiovascular disease is the No. 1 killer of women, and research shows that younger women and women of color are not aware that the threat is real. Since 2004, the American Heart AssociationÔÇÖs Go Red for Women movement has educated millions of women about cardiovascular disease. They continue to innovate ways to ensure all women are aware of their heart disease risk and empower women to take control of their well-being. Good heart health is a journey, not a destination.
Being positive is another pillar of success, and these Women Who Move Detroit always find the gas tank more than half full of optimism, promise and hope. And they love what they do. Cindy Kahn has long been one of the top realtors in Michigan, and says you donÔÇÖt work seven days a week unless you love what youÔÇÖre doing. And they all clearly love what theyÔÇÖre doing ÔÇô often with the foot on the pedal and two hands on the wheel.